TV (Séries)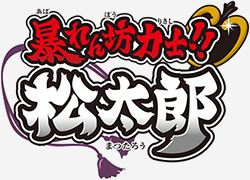 Abarenbō Rikishi!! Matsutarō :
Tōei Animation | Manga | 06 Avril 2014
Synopsis :
Grâce à sa puissance, Matsutarō Sakaguchi est devenu l'un des sumos les plus forts du moment. Il possède malgré tout une faiblesse, sa grande insouciance...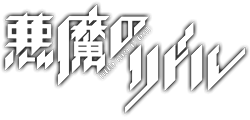 Akuma no Riddle :
Diomedea | Manga | 03 Avril 2014
Synopsis :
L'académie Myōjō, un pensionnat privé pour jeunes filles. Parmi les étudiantes de 10ème année, il existe une classe spéciale, la classe Kurogumi. Dans cette classe, toutes les élèves sont des assassins ayant pour cible Haru Ichinose. Tokaku Azuma est une nouvelle élève récemment transférée qui comme toutes les autres, ciblera Ichinose. Mais peu à peu, elle développera des sentiments à son égard.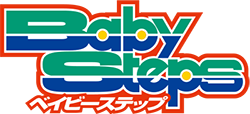 Baby Steps :
Studio Pierrot | Manga | 06 Avril 2014
Synopsis :
Maruo Eiichirou est un jeune lycéen on ne peut plus sérieux dans ses études depuis son entrée en école primaire. Afin de garder la forme, il décide de rejoindre le club de tennis de son lycée. Il y fera la rencontre de plusieurs personnes, notamment Natsu, une lycéenne qui a pour seule et unique passion le tennis.

Black Bullet :
Kinema Citrus | Light Novel | 08 Avril 2014
Synopsis :
Dans un futur proche, les humains ont été forcés à l'exil par un parasite appelé Gastrea. Leur quotidien n'est désormais fait que de désespoir et de terreur...
Nous suivons l'histoire de Rentaro, un habitant de Tokyo. Membre d'une organisation destinée à lutter contre le ​Gastrea, il se retrouve chargé des missions les plus dangereuses. Il travaille avec une partenaire, Enju. Se battants à l'aide de leurs pouvoirs, ils se retrouvent chargés par le gouvernement d'une mission classée secrète. Leur objectif ? Sauver Tokyo d'une imminente destruction.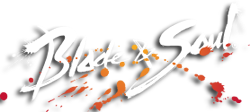 Blade & Soul :
Gonzo | Jeu vidéo | 03 Avril 2014
Synopsis :
Alka est une épéiste qui possède une lame lui permettant de venir à bout de ses adversaires avec une seule attaque. Afin de venger la mort de son maître, elle est à la recherche de sa meurtrière, Jin Vavel. Elles font cependant toutes les deux parties du même clan d'assassin, Blade...
Dans sa quête de vengeance, Alka fera la rencontre de trois autres femmes, Hazuki, Karen et Roana qui sont respectivement mercenaire, chanteuse et chef d'une bande de voleurs.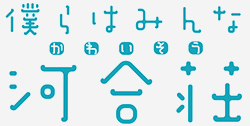 Bokura wa Minna Kawaisō :
Brains Base | Manga | 03 Avril 2014
Synopsis :
Usa Kazunari est un jeune lycéen qui suite à la mutation de ses parents, se retrouve à devoir chercher un nouvel endroit où vivre. Il trouve finalement un appartement au sein de l'immeuble Kawai-Sō. Cet immeuble a néanmoins une petite particularité, il est rempli de pervers... C'est également en ces lieux que se trouve Ritsu Kawai, une lycéenne qui ne lui est pas indifférente.

Break Blade :
XEBEC, Production I.G | Manga | 06 Avril 2014
Synopsis :
Les habitants du continent de Cruzon sont nés avec la capacité de contrôler librement le quartz. Cette technologie leur permet de piloter des combinaisons mobiles (appelées Golem). Rygart Arrow est un des rares à ne pas posséder ce genre de pouvoir. Vivant aux côtés de son frère dans une ferme, il reçoit une lettre de Hodr, l'actuel roi, et ancien ami. Arrow a en effet été compagnon d'armes du roi et de la reine à l'époque de leur formation à l'école militaire. Hodr lui annonce qu'une guerre est sur le point de se déclencher et qu'un ancien type de golem a été découvert dans une mine désaffectée.Personne n'a réussi à le faire bouger, mais les ingénieurs ont fait une découverte : seul un être normal comme Rygart pourrait être la clé pour activer cet engin.
Remontage des six films de 2010 et 2011 agrémenté de scènes inédites.

Captain Earth :
Bones | Œuvre originale | 05 Avril 2014
Synopsis :
Daichi Manatsu est un lycéen scolarisé en classe de première. Il remarque un soir à la télévision un mystérieux arc-en-ciel flottant au-dessus de l'île de Tanegashima. Poussé par un sentiment de déjà-vu, il se précipite vers le centre spacial de l'île de Tanegashima. Sur le chemin, il se remémore certains de ses souvenirs d'enfance : La mort accidentelle de son père et sa rencontre avec d'étranges enfants...
Arrivé sur l'île, il entend de fortes alarmes provenant du centre de Tanegashima puis il rencontre un robot, le "Earth Engine". Ce dernier demande à Daichi s'il est le "Capitaine" et lui explique qu'une forme de vie mécanique appelée "Kiltgang" arrive tout droit de la planète Uranus pour envahir la Terre. Nous sommes désormais à l'aube d'une grande bataille...

Cardfight!! Vanguard: Legion Mate-hen :
TMS Entertainment | Autre | 09 Mars 2014
Synopsis :
Plusieurs jours après la bataille mortelle contre Link Joker, le monde est de nouveau en paix.
Mais Kai Toshiki fait face à une situation surprenante, Sendou Aichi, le héros qui a sauvé le monde de l'invasion de Link Joker a soudainement disparu. De plus, la mémoire de tout le monde concernant Aichi a été effacée... Kai part alors à la recherche d'Aichi avec "Blaster Blade" et son deck du Paladin Royal, le seul indice encore existant et la preuve de leurs liens.
Kai est approché par des combattants nommés les Quatre Chevaliers, ils sont des combattants ayant un pouvoir de niveau mondiale dans les combats de Vanguard. Ils contrôlent un pouvoir mystérieux et dissent à Kai d'abandonner ses recherches sur Aichi. Quel est leur but et quelle est leur relation avec Aichi !?
Chō-Bakuretsu I-Jigen Menko Battle Gigant Shooter Tsukasa :
Fanworks, Forest Hunting One | Œuvre originale | 01 Avril 2014
Synopsis :
Tsukasa rêve de devenir le meilleur au monde au jeu Gigant Shooter. Son partenaire est la carte de menko le Roi Menger, que son père lui a laissé. Durant son aventure Tsukasa sera accompagné de la mignonne Koide Miruko, de Numata Manabu, et du réaliste à la langue de vipère Dômoto Ataru.

Date A Live II :
AIC Plus+ | Light novel | 11 Avril 2014
Synopsis :
Synopsis à venir.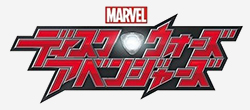 Disc Wars: Avengers :
Tōei Animation | Comic | 02 Avril 2014
Synopsis :
Afin de capturer les super-vilains, une nouvelle technologie appelée "Disque" a été créée. Cependant, à cause de Loki, les super-héros ont également été capturés et dispersés partout dans le monde, tout comme les super-vilains. Afin de rétablir la paix dans le monde, cinq jeunes ont reçu le "Biocode", un programme capable de libérer les héros. Avec l'aide de Spider-Man qui a réussi à ne pas se faire capturer, nos cinq jeunes héros vont tenter de libérer le plus de héros possible. Pour ce faire, ils bénéficieront des disques de Captain America, Hulk, Iron Man, Thor et La Guêpe.

Dragon Ball Kai: Majin Bū :
Tōei Animation | Manga | 06 Avril 2014
Synopsis :
7 ans après la défaite de Cell, la paix règne à nouveau sur Terre. Un nouveau tournoi des arts martiaux est organisé et Goku annonce qu'il bénéficiera d'une permission de 24h pour y participer. Mais Remporter le tournoi ne va pas être si simple car de mystérieux combattants sont présents dans le but de trouver de l'énergie afin de ressusciter le terrible Majin Bū.

Dragon Collection :
-- | Jeu vidéo | 07 Avril 2014
Synopsis :
Synopsis à venir.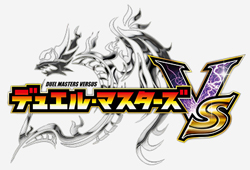 Duel Masters Versus :
Ascension, Shogakukan Music & Digital Entertainment | Manga | 05 Avril 2014
Synopsis :
Synopsis à venir.

Escha & Logy no Atelier: Tasogare no Sora no Renkinjutsushi :
Studio Gokumi | Jeu vidéo | 10 Avril 2014
Synopsis :
Ayant traversé de nombreux crépuscules, le monde touche lentement à sa fin. Aux confins occidentaux de la Terre du crépuscule se trouvait une nation qui prospérait grâce à l'alchimie. Là-bas, afin de survivre à l'arrivée inexorable du « Dernier crépuscule », les gens consacrent tous leurs efforts à retrouver les technologies alchimiques de l'ancien temps afin de les utiliser à nouveau. Toutes leurs découvertes sont réunies dans la ville scientifique de Central, où des recherches sont menées dans le but de découvrir comment arrêter l'avancée de l'obscurité. Parmi ces héros, il y a un jeune homme qui étudie l'alchimie à Central et une jeune fille vivant dans un petit village frontalier. Cette dernière se nomme Escha. Souhaitant utiliser ses connaissances en alchimie antique, elle a été assignée au Département de développement. Le jeune homme s'appelle Logy. Ayant étudié les dernières découvertes alchimiques à Central, il a demandé à être muté dans ce village en sous-effectif, espérant s'y rendre utile. Assigné lui aussi au Département de développement, il y rencontre Escha. Les deux jeunes gens font alors la promesse d'unir leurs connaissances afin d'apporter le succès à leur département.

Fairy Tail 2 :
A-1 Pictures Inc., Bridge | Manga | 05 Avril 2014
Synopsis :
Synopsis à venir.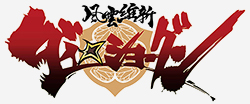 Fūun Ishin Dai Shogun :
A.C.G.T., J.C. STAFF | Œuvre originale | 09 Avril 2014
Synopsis :
Nous nous situons dans un monde parallèle n'ayant jamais connu l'ère Meiji. En effet, au cours de la période Edo, le Japon a fait face à une crise sans précédent à cause de l'arrivée de bateaux noirs venus d'outre-mer. Le peuple japonais a néanmoins réussi à repousser cette invasion grâce à l'utilisation de robots géants existants depuis les temps les plus anciens. À cause de ces événements, le Japon s'est lui-même isolé du reste du monde.

Gochūmon wa Usagi Desu ka? :
White Fox | Manga | 10 Avril 2014
Synopsis :
Il existe un café où vivent de nombreux lapins, le "Rabbit House". L'héroïne de la série, Kokoa y entre un jour afin de voir ces fameux lapins. Dans ce café, Kokoa fera la rencontre d'autres jeunes filles, Chino, Lize, Chiyo et Sharo.

Gokukoku no Brynhildr :
ARMS | Manga | 06 Avril 2014
Synopsis :
Lorsqu'il était enfant, Murakami passait son temps avec une fille nommé Kuroneko. Celle-ci croyait en l'existence des aliens et un jour, elle décida de la lui prouver. Mais un accident arriva : Murakami est grièvement blessé et Kuroneko meurt. Les années passent, sans que Murakami ne puisse oublier son amie et continue de chercher des preuves quant à l'existence des aliens. Un jour, une jeune fille nommée Kuroha Neko fait son apparition en tant que nouvelle élève dans sa classe. Pensant son amie vivante, il la questionne, mais malgré leurs troublante ressemblance, il s'avère que la jeune fille ne connaît pas Murakami. Seulement, elle lui révèle qu'un accident le concernant allait bientôt avoir lieu...

Haikyu!! :
Production I.G | Manga | 06 Avril 2014
Synopsis :
Malgré son pauvre mètre 63, Shôyô se donne à fond dans le sport qu'il aime : le volley-ball ! Son secret pour compenser sa petite taille : une détente phénoménale ! En intégrant la section volley du lycée Karasuno, notre rookie est déterminé à prendre sa revanche sur Tobio, un passeur aussi arrogant que talentueux, qui l'avait humilié au collège. Mais en ouvrant les portes du gymnase, il découvre que son ennemi juré est son futur coéquipier ! Les deux jeunes recrues devront néanmoins jouer en combinaison pour espérer redorer le blason d'un club de légende, déchu de son rang de champion…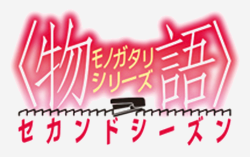 Hanamonogatari :
SHAFT | Light Novel | 31 Mai 2014
Synopsis :
Les évènements se dérouleront après la cérémonie de remise des diplômes de Araragi et seront centrés sur le personnage de Suruga Kanbaru.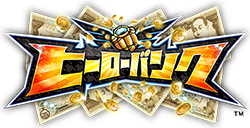 Hero Bank :
TMS Entertainment | Jeu vidéo | 07 Avril 2014
Synopsis :
Kaito est un jeune écolier de primaire qui se retrouve endetté de 10 milliards de yens (Environ 71 millions d'euros) du jour au lendemain. Pour rembourser sa dette, il va devoir télécharger le jeu vidéo "Hero-Gi" et remporter des "Hero Battle".
Hitsugi no Chaika :
Boones | Light Novel | 09 Avril 2014
Synopsis :
Toru Acura est un soldat âgé de 20 ans. La guerre étant terminée, il n'a désormais plus aucun but dans sa vie. Il rencontre un jour Chaika Trabant, une jeune sorcière de 14 ans qui transporte un cercueil avec elle. Dans l'espoir de trouver un sens à sa vie, il décide de la suivre, tout en étant accompagné de sa petite sœur adoptive, Akari.

Inugami-san to Nekoyama-san :
Seven | Manga | 03 Avril 2014
Synopsis :
Yachiyo Inugami et Suzu Nekoyama sont deux amies aux personnalités peu communes. En effet Inugami apprécie les chats, mais elle a un comportement semblable à celui des chiens, ce qui est le contraire de ​Nekoyama, qui aime les chiens mais qui se comporte comme un chat...

Isshūkan Friends. :
Brains Base | Manga | 06 Avril 2014
Synopsis :
Yūki et Kaori sont deux camarades de classe. Intrigué par Kaori qui semble renfermée sur elle-même, ​Yūki lui propose de devenirs amis. Bien que touchée par cette proposition, Kaori se voit forcée de refuser cette amitié. En effet, toutes les semaines, elle subit une perte de mémoire qui touche tout particulièrement ses amis. Ainsi, si ​Yūki souhaite être l'ami de Kaori, il devra renouveler cette proposition semaine après semaine...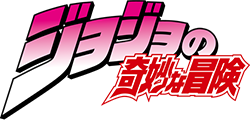 JoJo no Kimyō na Bōken: Stardust Crusader :
David Production | Manga | 04 Avril 2014
Synopsis :
Troisième génération : Stardust Crusaders
Joseph se rend au Japon pour retrouver son petit fils, Jotaro, qu'il n'a pas vu depuis des années. Ce dernier a développé d'étranges pouvoirs qu'il utilise pour se faire un nom chez les voyous. Joseph lui explique qu'il s'agit d'un Stand, une sorte de matérialisation de son esprit combatif, possédant des capacités propres à chacun. Après ces retrouvailles mouvementées, Joseph révèle à son petit fils que Dio, le terrible vampire qui s'était opposé à leur ancêtre, est toujours de ce monde et veut en découdre avec la lignée des Joestar..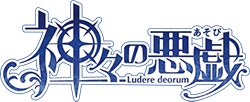 Kamigami no Asobi ~Ludere deorum~ :
Brains Base | Jeu vidéo | 05 Avril 2014
Synopsis :
Afin de stopper les effets négatifs qu'engendrent les relations entre les dieux et les humains, le dieu Zeus engage au sein de l'académie dont il est responsable une jeune femme, Yui Kusanagi. Elle sera chargée d'enseigner aux jeunes dieux la véritable signification de l'amour...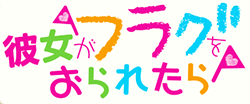 Kanojo ga Flag wo Oraretara :
Hoods Entertainment | Light Novel | 06 Avril 2014
Synopsis :
Sōta Hatate n'est pas un garçon comme les autres. En effet, il est capable de voir des drapeaux au-dessus de la tête des autres. Il est écrit sur ces drapeaux les choix passés et futurs de la personne. Il se retrouve un jour transféré au sein de l'académie Hatagaya, mais il n'a pas d'autres choix que de dormir dans le même dortoir que cinq jeunes filles.
Kantoku Fuyuki Todoki :
DLE | Manga | 03 Avril 2014
Synopsis :
Comédie autobiographique sur Moyoco Anno et sa vie de couple otaku avec son mari Hideki Anno.

Kenzen Robo Daimidaler :
TNK | Manga | 05 Avril 2014
Synopsis :
Nous suivons l'histoire de Kōichi Madanbashi, un lycéen possédant des particules "Hi-Ero". Ces particules permettent de faire fonctionner l'arme robotique Daimidaler. Avec l'aide d'une des membres de la mystérieuse organisation "Prince Beauty Parlor", ​Kyōko Sonan, il se dresse face à l'ennemi de l'humanité, "L'Empire Pingouin".

Keroro :
Sunrise, Gathering | Manga | 22 Mars 2014
Synopsis :
Le sergent Keroro, une grenouille verte extraterrestre coiffée d'une casquette à rabats, constitue l'avant-garde de l'invasion de la Terre par son peuple. Pauvres de nous.?! Pas vraiment car il devra d'abord convaincre la famille Hinata qui l'a recueilli, du sérieux de cette invasion et ce n'est pas gagné ! De leur côté, les frère et sœur Fuyuki, et Natsumi Hinata auront toutes les peines du monde à éviter les catastrophes que Keroro ne manque pas de provoquer !

Kin'iro no Corda Blue♪Sky :
TYO Animations | Jeu vidéo | 05 Avril 2014
Synopsis :
8 ans après les aventures de Hino Kahoko, c'ets au tour de Koihinata Kanade de monter sur scène.
Peu de temps après son transfert à l'académie Seiso, Kanade découvre l'orchestre du lycée en pleine préparation pour le concours national. En faisant équipe avec les autres membres, elle s'améliorera, rencontrera de nouveaux rivaux et se créera de nombreux souvenirs qui en feront un été inoubliable...

Kindaichi Shōnen no Jikenbo R :
Tōei Animation | Manga | 05 Avril 2014
Synopsis :
Voici un nouveau venu dans le monde des détectives en herbe : Hajime Kindaichi. Sous un aspect nonchalant d'adolescent comme les autres, Kindaichi est le digne petit-fils d'un célèbre détective : Kosuké Kindaichi. Un QI de 180 et un sens de l'observation hors du commun lui permettent de dénouer les situations les plus inextricables et d'élucider les meurtres les plus odieux.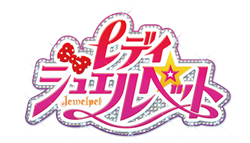 Lady Jewelpet :
Studio Comet | Œuvre originale | 05 Avril 2014
Synopsis :
Alors qu'elle assiste au mariage de son grand frère, Monaca fait la rencontre de Ruby, un Jewelpet ressemblant à un lapin. Ce Jewelpet emmène notre héroïne dans le palace de la reine de Jewelland en tant que candidate pour devenir une "Dame" de la reine.

Love Live! 2 :
Sunrise | Autre | 06 Avril 2014
Synopsis :
Synopsis à venir.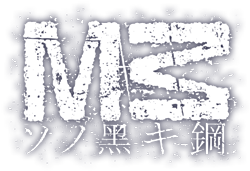 M3 ~Sono Kuroki Hagane~ :
Satelight | Œuvre originale | 21 Avril 2014
Synopsis :
La "Zone Avydia" est une ville engloutie par les ténèbres qui consument les esprits des humains. En ce lieu, d'étranges créatures nommées "Imashime" sont présentes. Elles prennent la forme du désespoir et du chaos de l'humanité. Afin d'offrir un meilleur avenir à cette ville, un groupe de huit adolescents est envoyé sur place dans le but d'affronter les "Imashime".

Mahō Shōjo Taisen :
Gainax | Jeu vidéo | 08 Avril 2014
Synopsis :
Synopsis à venir.
Mahōka Kōkō no Rettōsei :
Madhouse | Light novel | 05 Avril 2014
Synopsis :
Depuis les temps les plus anciens, la magie fait partie intégrante du monde. Les pouvoirs magiques sont considérés comme une technologie et ils sont devenus désormais devenus une compétence tout à fait logique en ce monde. Nous suivons l'histoire d'étudiants au sein d'une académie destinée à leur apprendre à utiliser la magie. Parmi eux, un frère et sa sœur. Si la sœur utilise la magie à la perfection, le frère a lui beaucoup plus de mal à l'utiliser...
Majin Bone :
Tōei Animation | Autre | 01 Avril 2014
Synopsis :
L'histoire débute avant la naissance de la Terre. Majin, le créateur de l'Univers, a été ressuscité de nos jours. Shogo Ryūjin, un lycéen ordinaire devra se transformer en Bone Fighter Dragonbone avec les cartes Bone afin de sauver la Terre.
Mangaka-san to Assistant-san to :
ZEXCS | Manga | 07 Avril 2014
Synopsis :
Yūki Aito est un mangaka. Nous suivons ses relations (Professionnelles et personnelles) avec ses différents assistants.

Mekaku City Actors :
SHAFT | Autre | 12 Avril 2014
Synopsis :
Shintarô Kisaragi, un hikikomori qui était enfermé dans sa chambre pendant 2 ans, vivait sa vie normalement jusqu'à ce qu'il rencontre une cyber-fille nommée Ene, qui apparue dans l'écran de son ordinateur lorsqu'un anonyme lui envoya un mystérieux e-mail un an plus tôt. Un jour, Ene fait buggé l'ordinateur de Shintarô, ce qui l'amènera à aller dehors pour la première fois en deux ans.
Monster Retsuden Oreca Battle :
-- | Jeu vidéo | 07 Avril 2014
Synopsis :
Synopsis à venir.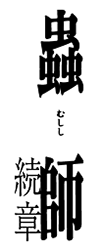 Mushi-Shi: Zoku-Shō :
Artland | Manga | 04 Avril 2014
Synopsis :
Ce ne sont ni des plantes, ni des animaux. Ils sont juste différents des autres formes de vie. Ce sont des formes primitives, connues seulement sous le nom de "mushi".
Peu de gens connaissent leur existence ou même leur véritable apparence. Si les mushi peuvent parfois aider, ils sont surtout réputés pour nuire aux personnes en les infestant.
Ginko est un des chasseurs de mushi chargé de les traquer et de les chasser. On appelle ceux comme lui les "Mushishi". Il parcourt donc le pays, à la recherche d'âmes tourmentées.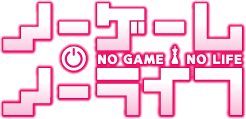 No Game No Life :
Madhouse | Light novel | 09 Avril 2014
Synopsis :
L'histoire est centrée autour d'un frère, Sora et de sa soeur, Shiro. Tous deux sont des NEET passionnés, voir acharnés de jeux-vidéo. Devenus des légendes sur internet, ces deux joueurs considèrent le monde réel comme un mauvais jeu. Ils sont un jour convoqués dans un monde alternatif par un jeune garçon se faisant appeler "Dieu". Dans ce monde, la guerre n'existe pas. Tous les conflits y sont réglés à l'aide des jeux-vidéo. Les humains sont forcés de vivre dans une autre ville suite à leurs défaites. Sora et Shiro réussiront-ils à sauver l'humanité ?

Ping Pong The Animation :
Tatsunoko Production | Manga | 10 Avril 2014
Synopsis :
Smile et Peko sont deux amis d'enfance qui fréquentent le même lycée. Ils sont inscrits au club de ping pong. De caractère très différents, Smile a longtemps vécu dans l'ombre de Peko, celui a qui tout réussit. Jusqu'au jour où l'entraîneur de l'équipe de ping pong décèle des capacités hors normes chez Smile et lui prodigue un entraînement particulier. Si bien qu'il en vient à dépasser Peko. Pas pour longtemps en réalité car Peko trouve à son tour un coach qui le remet à niveau. La table de ping pong devient alors un véritable champ de bataille.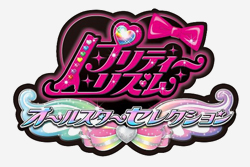 Pretty Rhythm All Star Selection :
Tatsunoko Production | Jeu vidéo | 05 Avril 2014
Synopsis :
Les trois héroïnes des précédentes saisons, Aira, Mia et Naru, joignent leurs forces pour apprendre le Prism Show à une nouvelle idole. Elles lui montreront leurs anciens Prism Show et l'aideront à trouver sa manière de briller.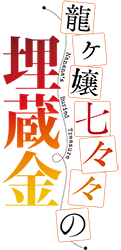 Ryūgajō Nanana no Maizōkin :
A-1 Pictures Inc. | Light novel | 10 Avril 2014
Synopsis :
Forcé par son père, Jūgo se voit transféré vers une zone scolaire spéciale installée sur une île artificielle. Devant vivre avec 40000 yens par mois, il choisit de s'installer dans un appartement bon marché.
Il se trouve que cet appartement est hanté par Nanana qui était autrefois une NEET. Sollicité par Nanana, Jūgo décide de rejoindre le club d'aventure de son lycée et de partir à la recherche de la "Collection de Nanana", un trésor renfermant un mystérieux pouvoir...

Seikoku no Ryū Kishi :
C-Station | Light novel | 05 Avril 2014
Synopsis :
À l'académie Ansarivan Dragonar, les étudiants apprennent à apprivoiser, puis à chevaucher des dragons. Chaque étudiants possède une marque permettant d'invoquer un compagnon dragon.
Ash Blake est un étudiant de première année, il est connu de tous pour être source de problèmes. Malgré le fait qu'il possède une marque de "Maître dragon", lui permettant de chevaucher n'importe quel dragon, le sien n'est pas encore apparu. Finalement un jour, son dragon apparaît , mais il est très différent des autres. En effet, ce dragon est apparu sous la forme d'une jeune fille arrogante, qui considère Ash comme son serviteur.

Selector Infected WIXOSS :
J.C. STAFF | Œuvre originale | 03 Avril 2014
Synopsis :
WIXOSS est un jeu de cartes très populaire, en particulier chez les collégiens. Il existe une carte nommée LRIG. Celle-ci est peu connue, mais certaines filles peuvent entendre sa voix. Celles qui possèdent cette carte sont appelées "Sélectrices".

Sidonia no Kishi :
Polygon Pictures | Manga | 10 Avril 2014
Synopsis :
Dans un lointain futur, l'humanité navigue aux confins de l'espace depuis 1 000 ans. Mais à nouvelles frontières, nouvel ennemi ! Les redoutables Gaunas, de très loin supérieurs à l'humanité, ont détruit la Terre et poursuivent les survivants sans relâche. Les hommes, réfugiés dans de gigantesques navires spatiaux, mettent au point une arme révolutionnaire, les Sentinelles, pour tenter de faire face à la menace. Tanikaze Nagate, est né dans les entrailles du Sidonia, l'un de ces navires. Il est alors recruté pour piloter une Sentinelle.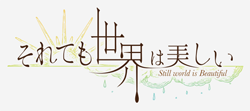 Soredemo Sekai wa Utsukushii :
Studio Pierrot | Manga | 05 Avril 2014
Synopsis :
Nike est la quatrième princesse du duché de la pluie. De par son titre, elle possède la capacité de faire apparaître la pluie quand bon lui semble. Malgré sa réticence, elle part se marier pour le bien de son peuple avec Livius, le roi du royaume du soleil. La renommée de Livius n'est plus à faire puisqu'il a conquis le monde en seulement trois ans. Nike découvrira rapidement que le roi Livius est en réalité un enfant qui pour une étrange raison lui demande de faire tomber la pluie...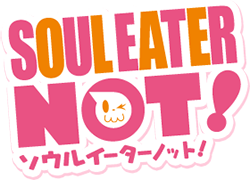 Soul Eater Not! :
Bones | Manga | 08 Avril 2014
Synopsis :
C'est la rentrée des classes à Shibusen, la célèbre école pour faucheurs d'âmes dirigée par le Dieu de la mort en personne ! Qui dit nouvelle année dit aussi nouveaux élèves et Tsugumi, une arme démoniaque fraîchement débarquée du Japon, va intégrer les rangs du prestigieux institut. La jeune fille qui rêve de faire équipe avec un valeureux Meister va se heurter à la dure réalité des cours et de la vie en communauté. Grâce à Tsugumi et ses amies, Death City n'aura bientôt plus de secret pour vous. Et qui sait, vous croiserez peut-être quelques visages connus au détour d'un des couloirs de l'institut…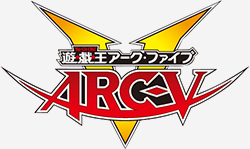 Yu☆Gi☆Oh! Arc-V :
Studio Dice | Œuvre originale | 06 Avril 2014
Synopsis :
Sakaki Yuya est un garçon de 14 ans qui rêve de devenir un "duelliste du divertissement", un type de duelliste qui donne de la joie aux spectateurs, mais un jour, il finit par se battre lors d'un match d'exhibition contre l'actuel champion de la Pro Duel World. Ce qui le confrontera aux difficultés pour accomplir son rêve.
OAV / OAD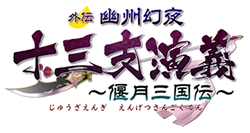 Jūza Engi ~Engetsu Sangoku-den~ :
-- | Jeu vidéo | Avril 2014 (Date à confirmer)
Synopsis :
Nous suivons l'histoire des Jūza, une autre forme de l'espèce humaine. Peu présents dans le monde, les Jūza​ se différencient des humains normaux par leurs oreilles de chats et leur force accrue. À cause de ces caractéristiques, les humains normaux ont peur des Jūza. Ces derniers sont donc contraints de vivre une vie isolée du reste du monde...

Kuroko no Basket 2 - OAV :
Production I.G | Manga | 20 Juin 2014
Synopsis :
Adaptation du 124ème chapitre du manga.
Magi: Sinbad no Bōken :
Lay-duce | Manga | 16 Mai 2014
Synopsis :
Synopsis à venir.

Tamayura ~More Aggressive~ - OAV :
TYO Animations | Œuvre originale | 07 Juin 2014
Synopsis :
L'histoire nous plongera dans la peau de Fū Sawatari, héroïne vivant dans une ville située à coté d'une berge de la mer intérieure de Seto et aimant la photographie.

Wild Adapter :
Anpro | Manga | 26 Mars 2014
Synopsis :
Kubota dirige un gang de jeunes chez les Yakuza, et rien ne semble l'intéresser. Jusqu'au jour où il tombe sur une drogue étrange appelée Wild Adapter qui produit des effets secondaires bizarres, y compris la mort.
Il rencontre, Tokito, un jeune homme ayant une main semblable aux griffes des drogués. Les deux forment une compagnie peu probable et s'engagent plus profondément dans le mystère de Wild Adapter...
ONA
Puchimas!! - Petit Idolm@ster :
Gathering | Manga | 01 Avril 2014
Synopsis :
Nous suivons le quotidien des idoles de 765 Pro et de mystérieuses créatures nommées Puchidol qui sont des copies conformes de ces idoles.
Films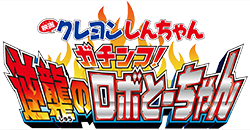 Eiga Crayon Shin-chan: Gachinko! Gyakushū no Roboto-chan :
Shinei Animation | Manga | 19 Avril 2014
Synopsis :
Un jour le père de Shinnosuke va se faire masser pour régler son mal de dos. Cependant, lorsqu'il revient à la maison il est devenu un robot qui peut cuisiner, nettoyer et que l'on contrôle avec une télécommande. Toutefois, cette transformation cache un terrible secret, les pères japonais mécontents conspirent contre l'affaiblissement de leurs positions dans leurs ménages.
Marvel's Avengers Confidential: Black Widow and Punisher :
Madhouse | Comic | 25 Mars 2014
Synopsis :
Ayant interféré dans une mission classée top secrète, le Punisher se retrouve placé en détention par le S.H.I.E.L.D. et la Veuve Noire, membre des Avengers. Sur ordre du directeur du S.H.I.E.L.D., Nick Furry, le Punisher et la Veuve Noire sont chargés de stopper l'activité de Leviathan, une organisation de terroristes souhaitant vendre la technologie du S.H.I.E.L.D. qu'ils ont récemment volés.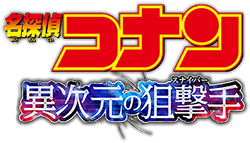 Meitantei Conan: Ijigen no Sniper :
TMS Entertainment | Manga | 19 Avril 2014
Synopsis :
Alors que Shûichi Akai est ciblé par un tireur d'élite mystérieux, Masumi Sera se fait abattre. Tokyo est en panique, les citoyens sont pris dans la fusillade du sniper, mais on ne sait rien de lui. Pourquoi Shûichi Akai a été ciblé ? Masumi Sera survivra-t-il ? Conan sera-t-il en mesure de trouver et d'arrêter le coupable ?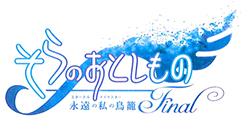 Sora no Otoshimono Final: Eternal My Master :
Production IMS | Manga | 26 Avril 2014
Synopsis :
Depuis toujours, Tomoki Sakurai fait souvent le même rêve dans lequel il rencontre une fille mais dont le visage lui échappe à chaque réveil. Il n'y prête plus vraiment attention jusqu'au jour où un "ange" tombe du ciel.

Tamako Love Story :
Kyōto Animation | Œuvre originale | 26 Avril 2014
Synopsis :
Tamako Kitashirakawa est une lycéenne joyeuse, énergique et bienveillante envers les autres. Elle fait partie du club de majorette et adore par dessus tout le mochi, elle est d'ailleurs la fille d'un marchant de mochi de la galerie commerçante.
TV Special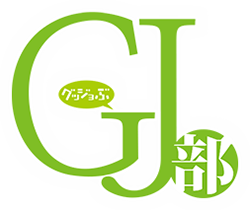 GJ-Bu @ :
Dogakobo | Light Novel | 05 Mai 2014
Synopsis :
Synopsis à venir.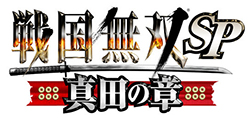 Sengoku Musō SP: Sanada no Shō :
TYO Animations | Œuvre originale | 21 Mars 2014
Synopsis :
Nous suivons les frères Sanada durant leur jeunesse. Nobuyuki et Yukimura se jurent de protéger l'influent clan Sanada. Cependant, en voulant le meilleur pour le clan Sanada, Yukimura prend la décision de rencontrer Mitsunari Ishida et Naoe Kanetsugu. Tandis que, son frère aîné Nobuyuki doit se soucier des exigences égoïstes faites par le clan Tokugawa.
Arigato
Icotaku
de nous faire un planning pour chaque saison.
Source
:
Icotaku